LISTEN! IF YOU'RE A CRYPTO BEGINNER, YOU'RE LIKELY TO FALL FOR THESE 4 SCAMS
Well, except you have a chance to find out what they are now and avoid them.
The crypto industry is a very dynamic one, with rapid developments going on in different sectors and projects – in fact, it's the most tasking thing I've ever had to deal with, considering that an update from a few weeks back might not be what's required for optimum performance in the next few months.
Being relatively new, it's not like some other sectors where knowledge is somewhat static and you could call yourself an expert quite easily.
Newbies have a lot of catching up to do. Asides keeping up with regular updates in the industry, it's more important that they first know how to identify crypto scams and avoid them.
The crypto and blockchain industry is very promising, and whatever this promising will surely have a lot of bad eggs lurking around it.
So, we'll take a look at some major tips on how to identify crypto scams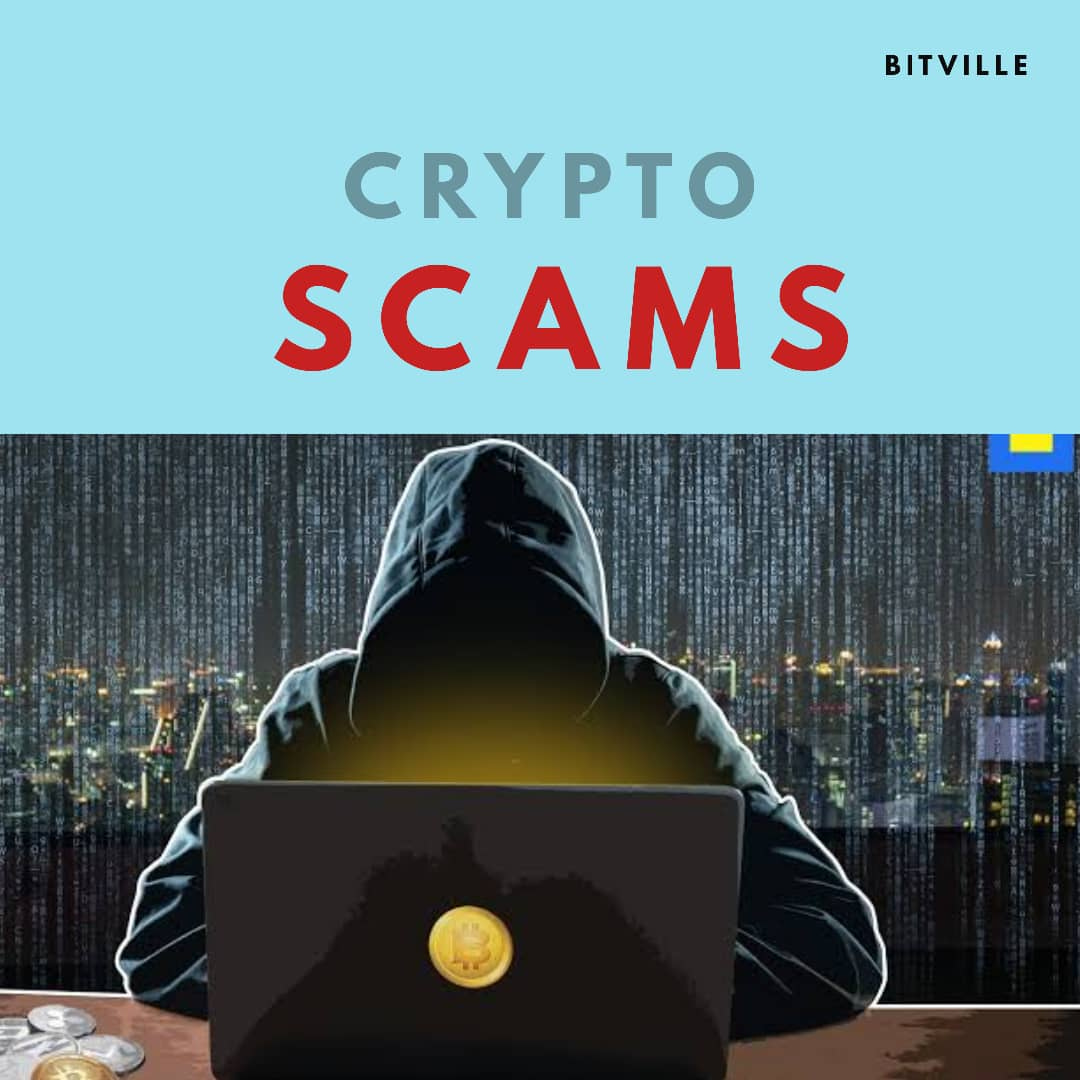 Ponzi Schemes
These usually self-disguise as portfolio management services, claiming they trade forex, crypto, and every tradable with investor funds. In reality, what they do is take money from B to pay A at the end of the day, or month as the case may be, luring you to invite others just so they can keep the platform running for a while.
One big red flag with these platforms is "guaranteed profit" and "high ROI". Trading involves speculation and there is no strong guarantee that you'll make a profit, especially high enough to promise investors.
Just yesterday, I had a friend confide in me (see screenshot below).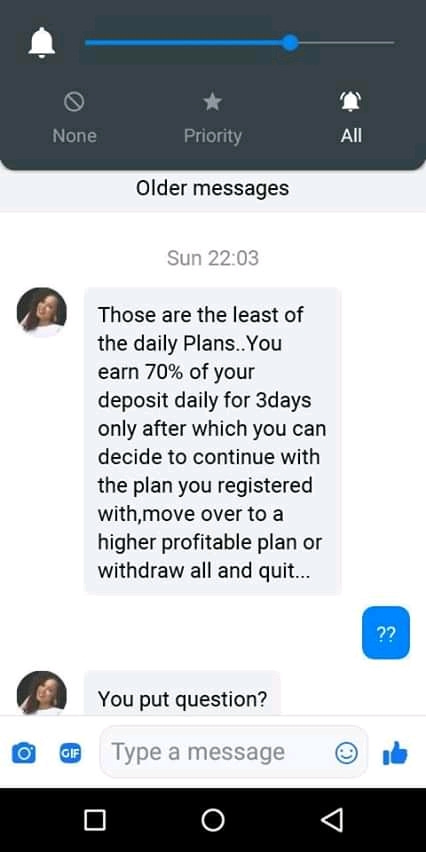 He received an offer about an investment platform "Cryptozoid" which promises an incredibly high ROI of 70% in a day. A rookie investor who knows absolutely nothing might fall for this trick, as greed is a part of man's behavior. The poor thing (platform) isn't even "google-able".
Ponzi schemes collapse when there's no new money flowing in to pay old investors
.
Phishing
A lot of scammers are impersonating original platforms through fake websites, emails, messaging apps, or telephones.
They lurk in crypto Telegram groups and always impersonate customer support by messaging you first when you complain about an issue you'd like to be resolved. They'd usually ask for your seed phrase or lead you to suspicious but almost identical to the original website where they steal your credentials when you log in.
Note: Admins of all genuine crypto platforms will never PM you first! It's a rule to help separate the original from the fake.
The goal of phishing websites is to extract personal data and steal your funds.
Here's what you must do when you receive a suspicious message on your phone: Don't click on the link. Contact support via official platforms and verify.
Check for accurate URLs. For instance, bitville.substack.com is not the same as bltville.substack.com – notice the difference in the "I" and the "l". To be even safer, bookmark the domains you visit frequently and log in only through your bookmarks.
On no occasion should you give out your seed phrase or private key. No one except you should have access to it at any point.
Giveaways
In an era where social media giveaways seem to be the rave, the crypto sphere isn't left out. On crypto-twitter, it's quite easy to see a bunch of comments on a crypto-influencer's post promising to give away 1 ETH/BTC, but only if you send 0.1 to his address. It's equally common to see many bot accounts thanking them for receiving tokens. This is a cheap trick to lure innocent users in.
There are actually crypto giveaways on Twitter, but no legitimate one will require you to send first!
DYOR
Do Your Own Research! You might have heard this before, but it's extremely important before you make any investment in crypto.
You've probably bought a coin/token because a popular crypto-influencer shilled it on Twitter. He could have been paid to promote it or just trying to get the price up because he's stuck holding large bags of shit coin.
This does not mean influencers do not genuinely give recommendations. However, it's necessary to personally research on what you plan to invest in, because, in all honesty, there's no guarantee that a project will succeed.
A few tips on how to research:
Visit the official website, download and read project whitepaper

Check out/join the official community (telegram,  discord) and social media handles

Find out the utility of the token and its selling point. Does it have a compelling use case?

Look up the founders/team members profile on LinkedIn and other Social Media handles
Being very early in the industry means I've had to make most of these mistakes myself and write about them. All you have to do is avoid them and stay safe!
We're still early! Incredibly early and there is room for everyone.